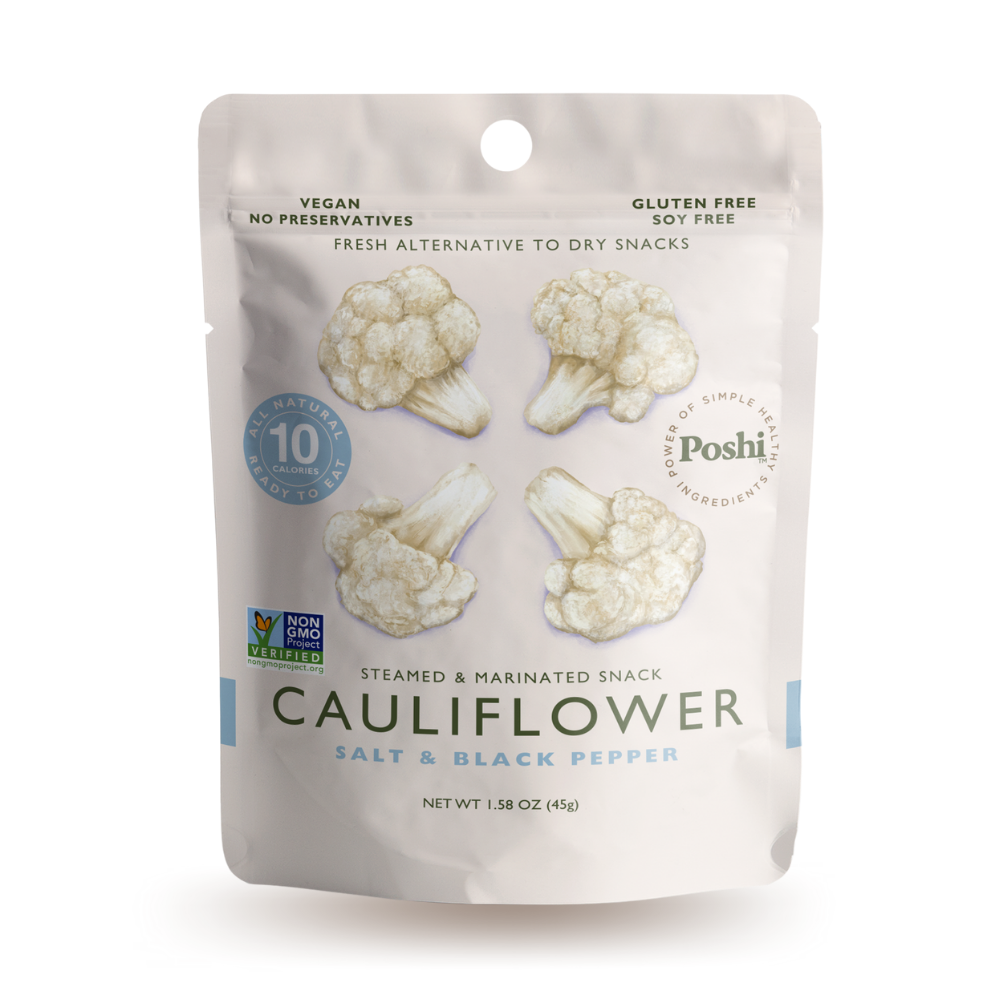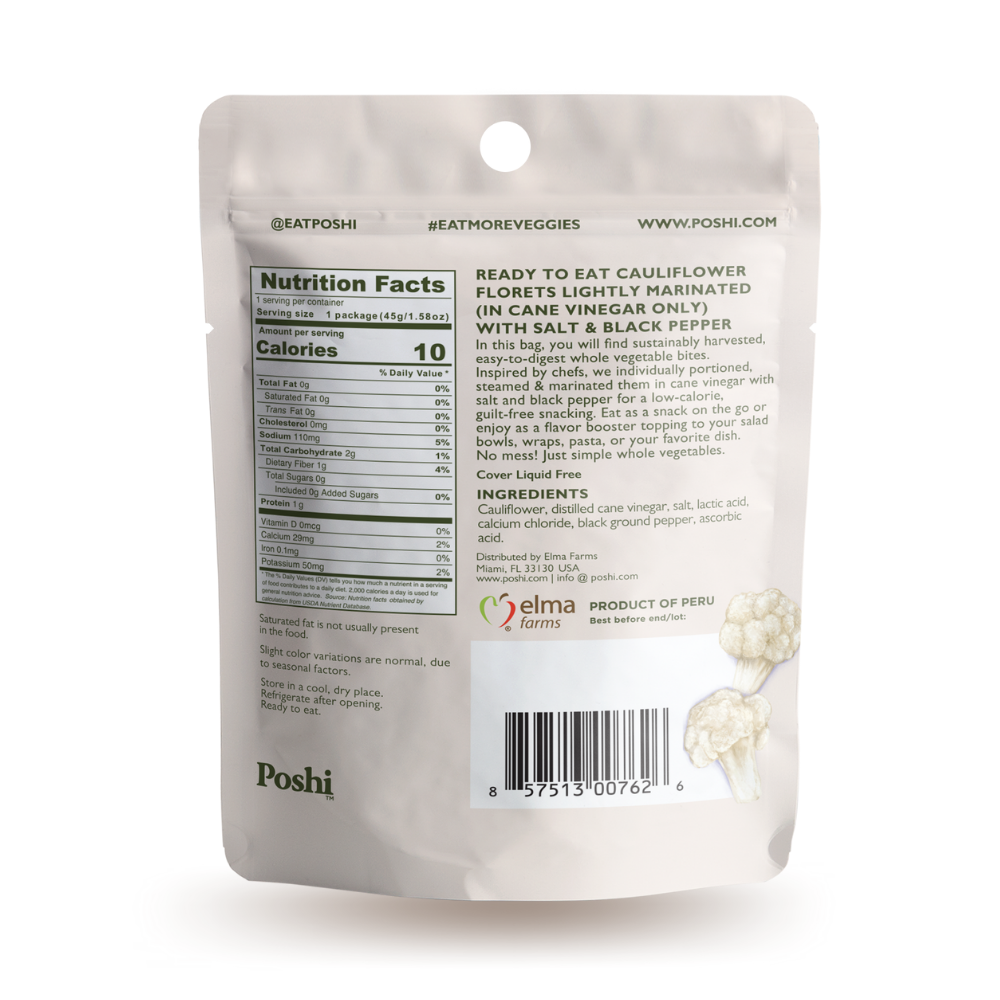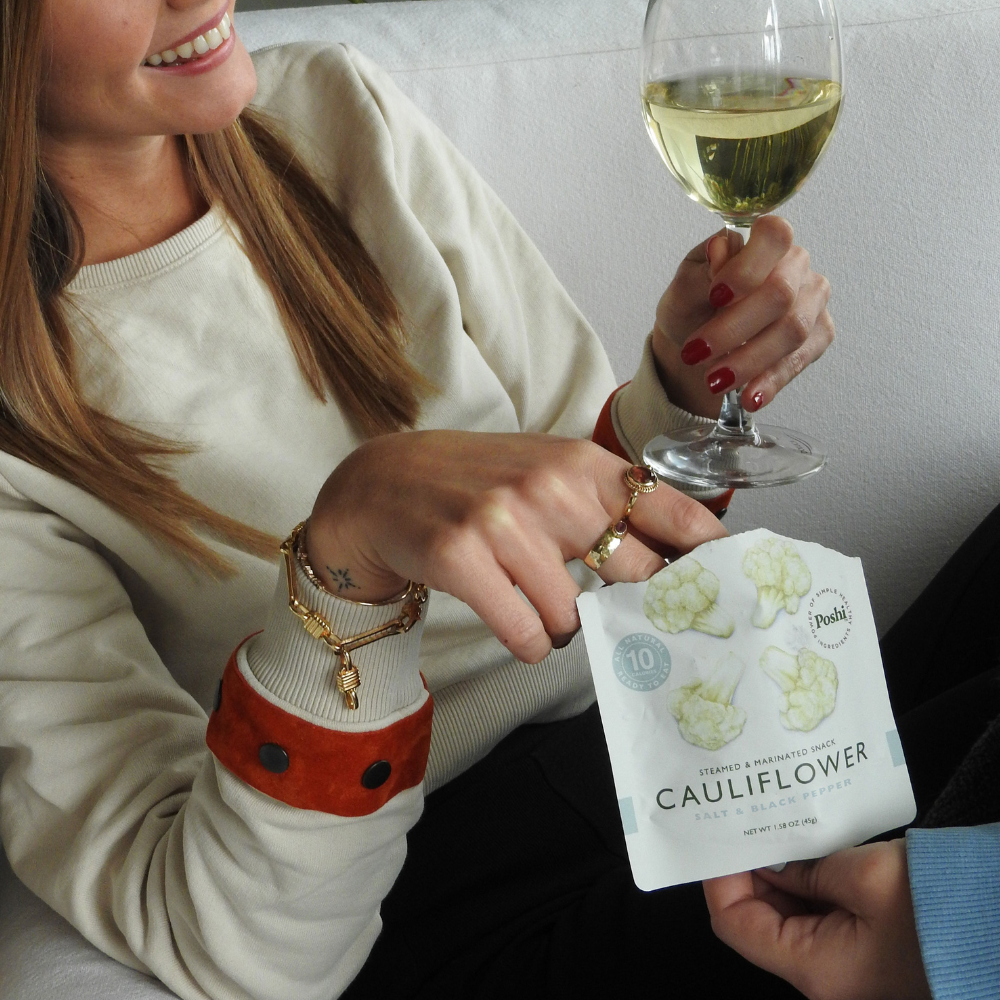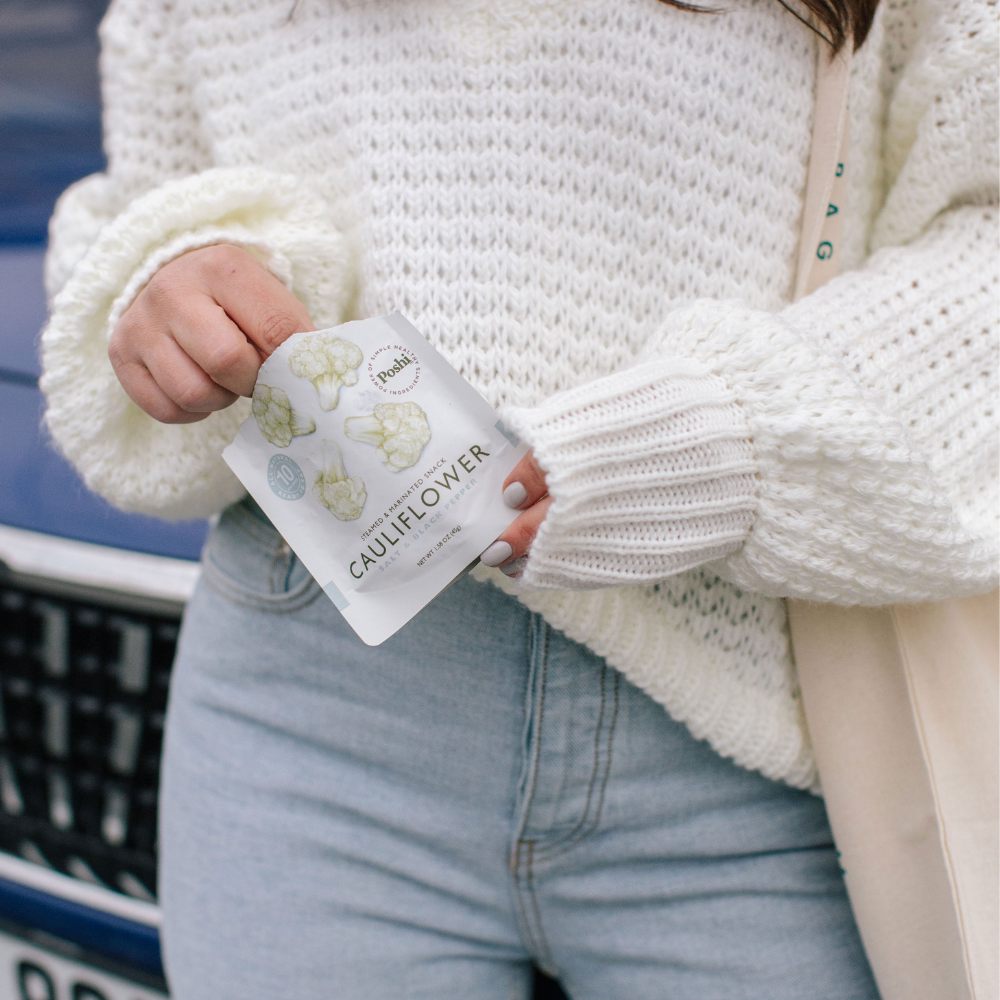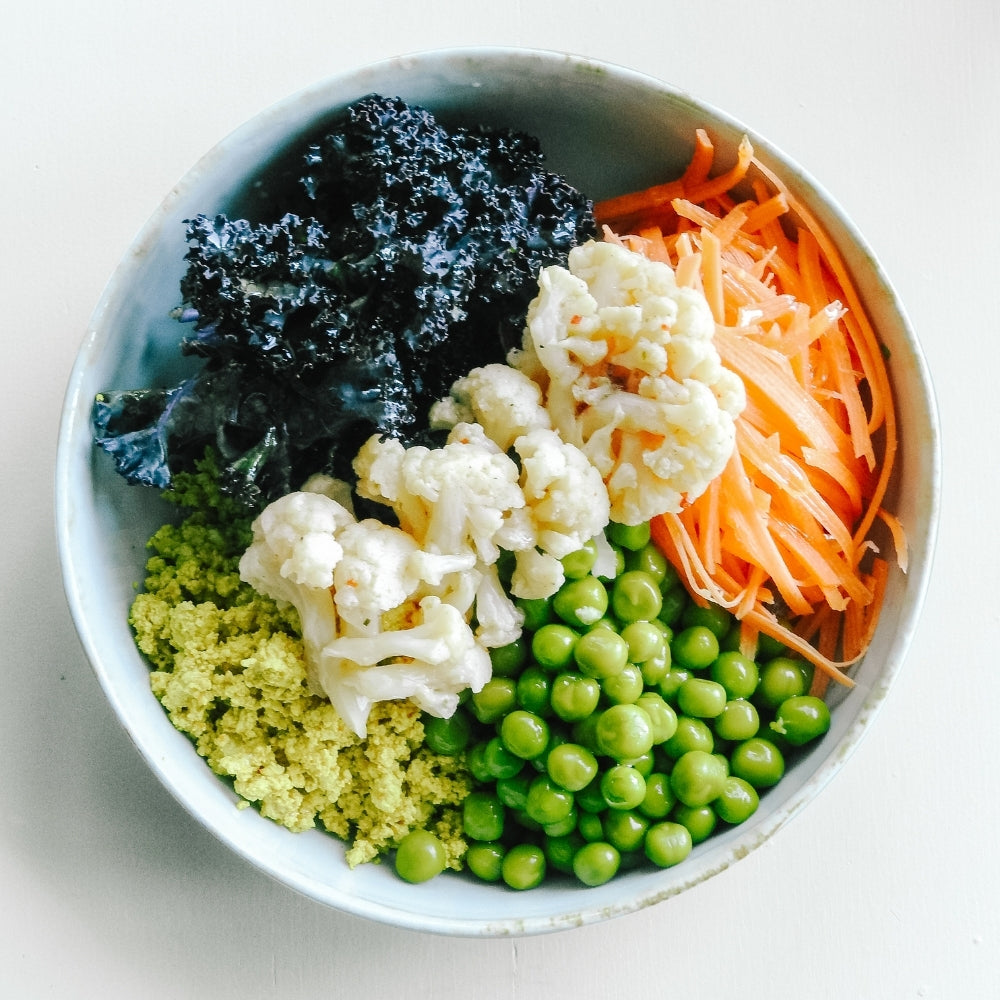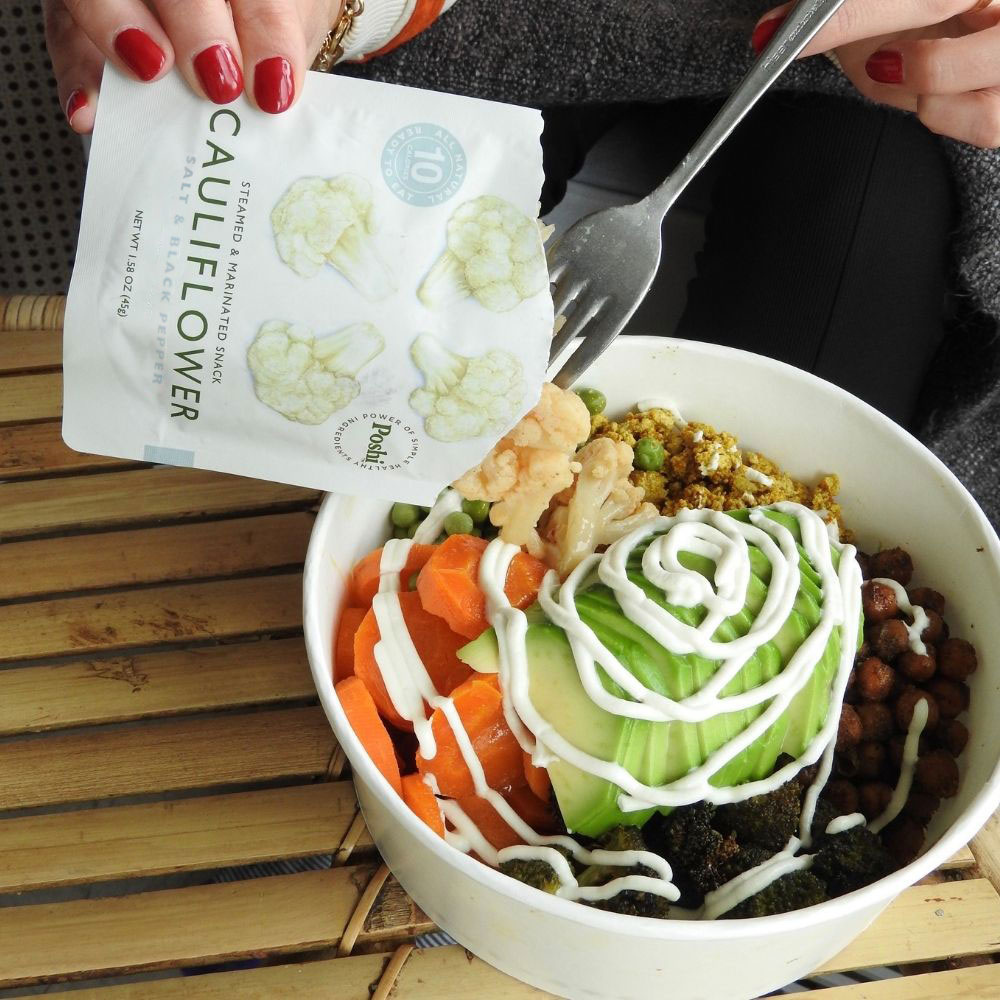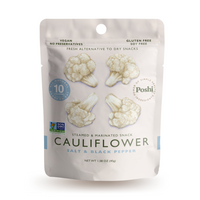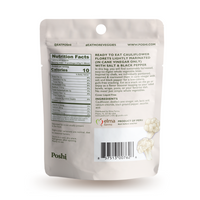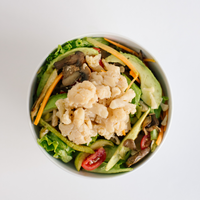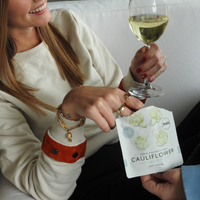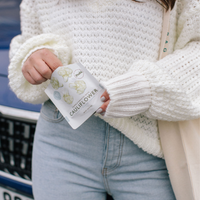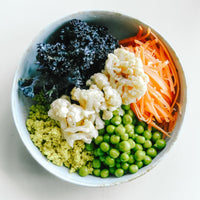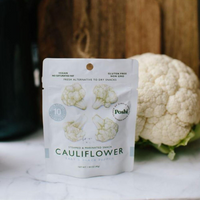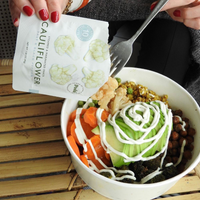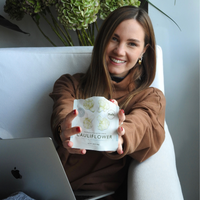 Cauliflower With Salt & Black Pepper - 10 Pack (1.58 OZ/Pouch)
Gourmet Cauliflowers Florets On The Go!

Our cauliflowers are all-natural, low-calorie food made with the highest quality, clean ingredients.

Sustainably grown, diligently harvested, and steamed cooked for freshness and fluffy texture.

Eat as a snack on the go, side it to your favorite dish, or use it as a topping to your pasta, pizza, or salad... Get creative with your Poshi!


Fully cooked and ready to eat.
Light, portable, and purpose-packaged for snacking, you can take your veggies anywhere, whenever, wherever. - Liquid Free.

Easy storage:

Our innovative pouches keep your veggies fresh. - No additives or preservatives.
Made with only simple and clean ingredients. Steamed & lightly marinated with salt, black pepper, and cane vinegar only.
Keto-friendly, vegan, gluten-free, non-GMO, nuts & soy-free.
Only 10 calories per pouch - naturally cholesterol-free.
Cauliflower, distilled cane vinegar, salt, lactic acid, calcium chloride, black ground pepper, ascorbic acid.